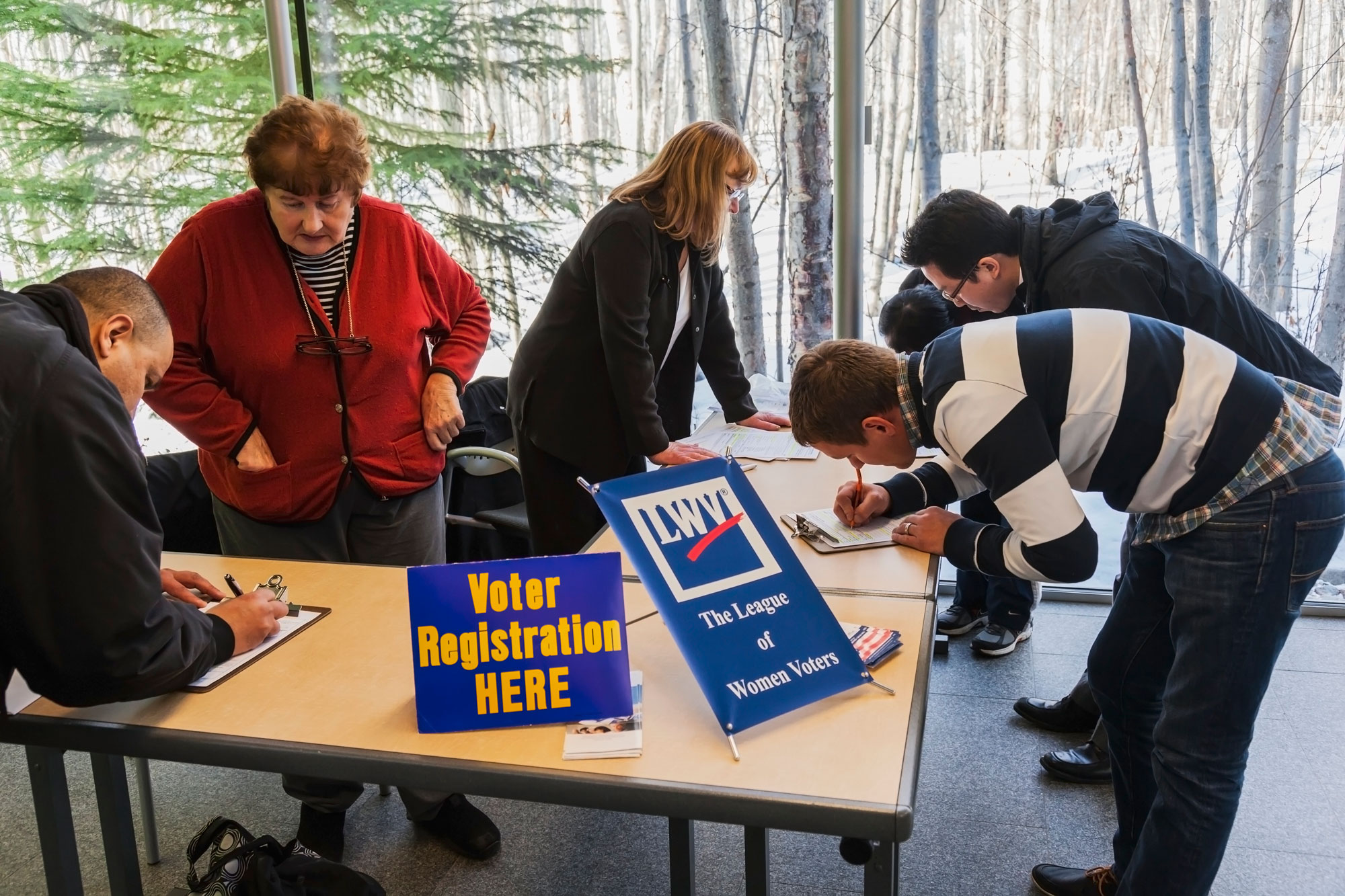 Additional Nonprofit Information
This page lists recent articles, reports, and data of interest to nonprofits. We will continue to add fresh information about charitable nonprofits, so we invite you to bookmark the page and return regularly. Also, you can find more resources our main website under Research, Reports, and Data on the Nonprofit Sector.
Resources Cited in the Nonprofit Impact Matters Report
Image at top of page: Volunteers with the League of Women Voters help register people to vote who have just become naturalized citizens in Anchorage, Alaska.